The analysis report presents summary analysis and key findings from public sector bodies' annual reports for the reporting period 2020/21. This is the 6th reporting period since mandatory reporting began in 2015/16.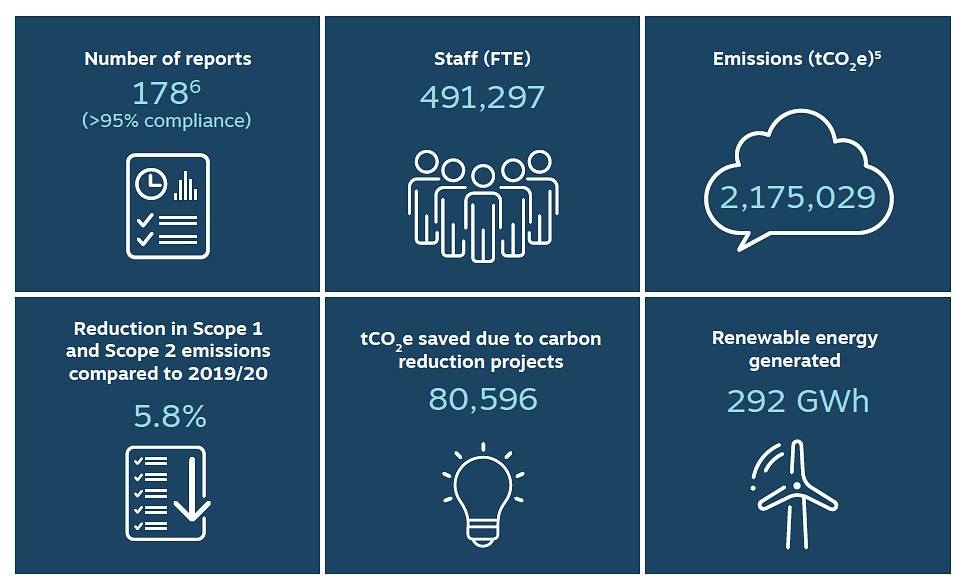 All sectors were 100% compliant apart from the Integration Joint Boards.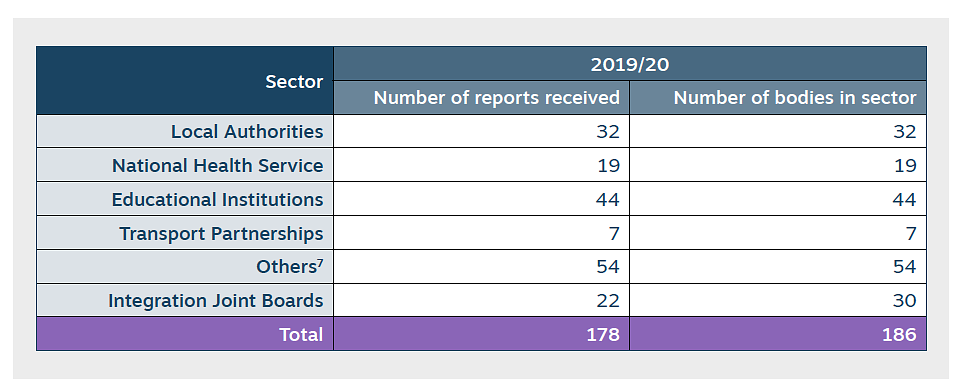 Background
Scotland's unique public bodies reporting duty has been widely credited with driving climate action, tracking progress across the sector in reducing greenhouse gas emissions, improving climate resilience and encouraging sustainable delivery of public sector services and functions. Public sector bodies play a key role in meeting Scotland's ambitious climate target and have a statutory duty to cut greenhouse gas emissions, prepare for the impacts of climate change and act sustainably.
The Climate Change (Duties of Public Bodies: Reporting Requirements) (Scotland) Order 2015 requires listed public bodies (major players due to size of staff, estate and/or ability to influence via funding, regulation, licensing etc.) to report annually on their compliance with the above duties.
Profile of the body – e.g. budget and staff numbers
Climate change governance, management and strategy
Corporate emissions, projects and targets
Adaptation – including risk assessments and management
Procurement – how goods and services are managed to help meet targets and minimise impacts from climate risks.
Validation of report data and information
Subsequent amendments in 2020 introduced additional reporting requirements including net zero targets and alignment of spend and resources with those targets. Some additional bodies were also added to the Schedule 1 list. These changes took effect from April 2021 for all annual reports due by 30th November 2022.
Letter from the Cabinet Secretary for Net Zero Energy and Transport
---